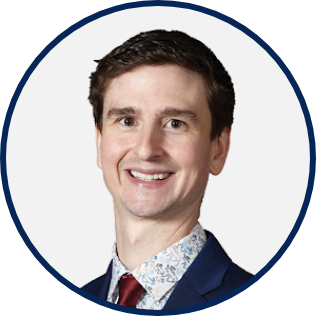 Mr Todd Prochnau
Consulting Pharmacist, CEO\nTodderick B. Prochnau Pharmacy LTD
Mr Todd Prochnau is a pharmacist who currently resides at Sylvan Lake, Alberta. Mr Prochnau has 12 years of experience working as a community pharmacist and pharmacy owner. He has his Additional Prescribing Authorization, is a certified tobacco educator (CTE) and has extensive experience working with patients one-on-one to help them stop smoking tobacco.
Currently, Mr Prochnau works as a consulting pharmacist in the field of tobacco use disorder. He is also an instructor in the pharmacy-technician program at Red Deer Polytechnic (RDPT). Mr Prochnau has also recently opened a pharmacist walk-in clinic in Blackfalds, Alberta.
Mr Prochnau previously served in the Board of Directors of the Alberta Pharmacists' Association from 2012 to 2020 and was a two-time RxA president. He was also a recipient of the Canadian Pharmacists Association (CPhA)'s Dean George A. Burbidge Award, which is awarded annually to the individual with the top mark on the Pharmacy Examining Board of Canada (PEBC) in Canada.