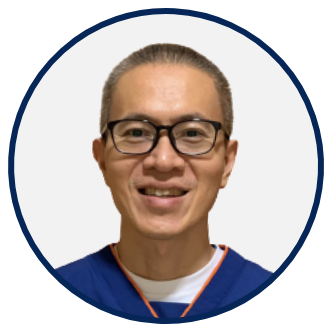 Mr Ricky Ang Seng Kok
Pharmacist\nNational Cancer Centre Singapore
Mr Ricky Ang is a board-certified, aseptically trained oncology pharmacist with NCCS. He is responsible for reviewing chemotherapy orders from oncologists to ensure that chemotherapy drugs are safely administered to patients. He provides counselling to patients receiving chemotherapy and their caregivers, co-manages patients' side effects from chemotherapy, and helps to assess patients' fitness for receiving chemotherapy drugs on behalf of oncologists.
Mr Ang graduated from the National University of Singapore with a BSc (Pharm) degree in 1997. In 2008, he obtained his Diploma in Traditional Chinese Medicine (TCM) from 'the Singapore College of Traditional Chinese Medicine'. In 2011, he received a master's degree in TCM from the Nanjing University of Chinese Medicine (NJUCM). And in 2014, he obtained his PhD in TCM from NJUCM.
Mr Ang is also a registered TCM practitioner. He has great interest in TCM management of cancer symptoms and potential toxicity of herbs. He advises on the safe and proper use of TCM for cancer patients and handles enquiries from doctors about drug–herb interactions.