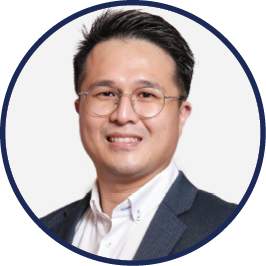 Mr Kevin Ben Laurence
Chairperson of Industry Chapter\nPharmaceutical Society of Singapore
Mr Kevin Laurence is an Asia-focused multilingual pharmacist, entrepreneur and advisor managing businesses spanning multiple industries, with special interests in the healthcare and pharmaceutical industries. Currently, he works as an advisor for a leading Fortune Global 500 conglomerate and as a partner for Asia Pacific's largest health and pharmaceutical information company.
Mr Laurence has also held leadership positions in international, regional and local non-governmental organisations, contributing back to society through empowerment:
Director, Educational Foundation of the International Pharmaceutical Federation (FIP) and Research (2021–2025)
Chair of Project Management, Asian Young Pharmacist Group (2021–2022)
Chairperson of Industry Chapter, Pharmaceutical Society of Singapore (2022–2024)
He is the first pharmacist to be fully accredited by the Ministry of Health Singapore and the Ministry of Health Indonesia. Mr Laurence is a scholarship recipient from STARmeds (Systematic Tracking of At Risk Medicines), which is a collaborative research project among UK NIHR, Imperial College London, Erasmus University Rotterdam and Pancasila University.