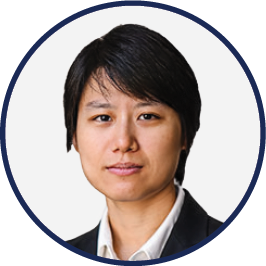 Dr Violet Hoon
Consultant Cardiologist\nTan Tock Seng Hospital
Dr Violet Hoon is a consultant cardiologist in the Department of Cardiology at Tan Tock Seng Hospital. She is also the head of Cardiac Rehabilitation Services and a part of the Heart Failure Service team.
Dr Hoon's key interests lie in clinical innovation; she completed the Singapore Biodesign Innovation Fellowship in 2022. Dr Hoon leads the digital health applications in the National Healthcare Group (NHG) and is also a part of the physician faculty at the Lee Kong Chian School of Medicine (LKCSOM).
Dr Hoon's most recent work includes improving healthcare delivery through the digitalisation of cardiac rehabilitation and optimising care for patients with heart failure using innovative and new care models.