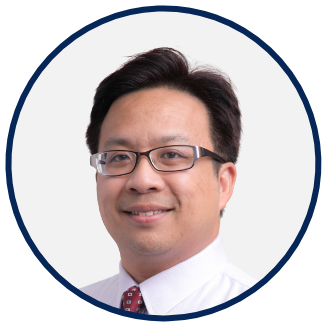 Dr Lim Tze Peng
Senior Principal Pharmacist Researcher\nSingapore General Hospital
Dr Lim Tze Peng is a senior principal pharmacist researcher at the Singapore General Hospital and assistant professor at the SingHealth Duke-NUS Pathology & Medicine Academic Clinical Programme.
Dr Lim received his BSc (Honours) degree from NUS Pharmacy and his PhD in microbiology from NUS YLLSOM. His work aims to identify the optimal treatment algorithm for treating multidrug-resistant bacteria that cause hospital-acquired infections worldwide. His research interests include guided antibiotic combination therapy, therapeutic drug monitoring, and antimicrobial pharmacokinetics/pharmacodynamics. He is a recipient of the Ministry of Health National Medical Research Council Transition Award (2017), the Clinician Scientist Award (2021), and the National Day Awards Commendation Medal (2019) for his work contributions.
Besides clinical work, Dr Lim spends most of his time conducting translational clinical research and creating laboratory-developed tests, focusing on accelerating health technology innovation.