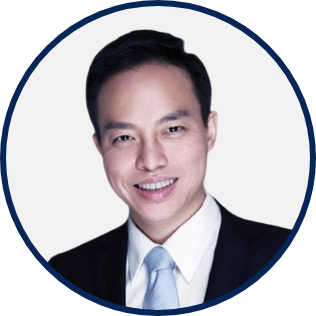 Dr David Chin Chao-Wu
Senior Consultant\nMount Elizabeth Medical Centre
Dr David Chin is a consultant head & neck surgeon with a subspecialty focus in rhinology, endoscopic sinus surgery and endoscopic skull base surgery. Dr Chin focuses his practice on the health of the nose and sinuses in both adult and paediatric patients. He has extensive experience in advanced functional endoscopic sinus surgery, endoscopic skull base surgery, endoscopic dacryocystorhinostomy (DCR) and endoscopic orbital surgery. Additionally, he has a keen interest in surgery for the nasal airway, including functional septo-rhinoplasty and the optimisation of nasal breathing for patients with obstructive sleep apnoea (OSA).
After completing ENT specialist training in Singapore in 2011, Dr. Chin proceeded with post-specialist training at the Sydney Clinical Rhinology Fellowship, the only rhinology fellowship programme outside North America that is accredited by the American Rhinologic Society. Subsequently, he served as an ENT consultant at Changi General Hospital, where he initiated and headed the Rhinology Service from 2014 to 2016.
During his one-year subspecialty fellowship, Dr Chin was privileged to work under the mentorship of Professor Richard Harvey, Professor Raymond Sacks, and Dr George Marcells. It is there that he honed his acumen for helping patients with complex nose and sinus disease, in particular those with nasal polyps, nasal tumours, and those requiring revision sinus surgery.
As part of his contribution to public service, Dr Chin's appointments, past and present, include visiting consultant positions at Changi General Hospital, Tan Tock Seng Hospital, Ng Teng Fong General Hospital, KK Women's and Children's Hospital, SAF Military Medicine Institute, Assisi Hospice and HealthServe. In addition, he has participated in ENT outreach programmes in Cambodia and Thailand.
Dr Chin aspires to provide each patient with comprehensive and holistic care based on best medical practice and their individual needs and concerns. He believes strongly that every patient should be equipped with the right knowledge so they can make informed decisions and be effective partners in their own health and well-being.