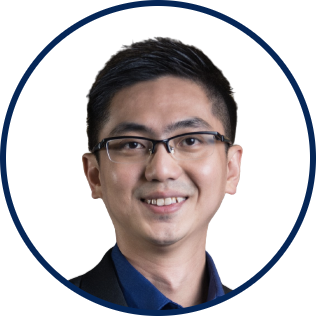 Mr Lai Yi Feng
Assistant Director (IGH Programmes)\nMOHT
A pharmacist by training, Mr Lai Yi Feng is currently an assistant director at the Ministry of Health (MOH) Office for Healthcare Transformation (MOHT) in Singapore, where he leads the Care Solutions team that is responsible for hospital care redesign and evaluation, scoping of care delivery issues for improvement, piloting acute and post-discharge care innovations, building mindshare, consolidating collaboration with partner institutions, and profiling of patients based on care needs.
Concurrent to his role at MOHT, Mr Lai also holds several other joint appointments, including associate at Alexandra Hospital, adjunct lecturer at the National University of Singapore, independent clinical advisor with VentureBlick, and appointed member of PharmForce with the Ministry of Health and Community Therapeutics Workgroup at the Singapore General Hospital.
As a clinical, public health and health services researcher, Mr Lai regularly reviews and contributes manuscripts to many peer-reviewed journals, including the Cochrane Library, BMJ Open and Frontiers in Public Health.