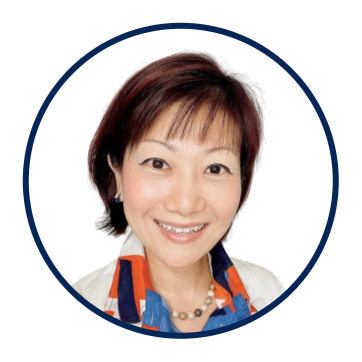 A/Prof Doreen Tan Su-Yin
Associate Professor, Department of Pharmacy\nNational University of Singapore
A/Prof Doreen Tan Su-Yin is currently a full-time associate professor with the National University of Singapore Department of Pharmacy and a cardiology specialist pharmacist practising at the National University Heart Centre, Singapore.
PERSUASION (Person-Centred Drug-Related Problem Resolution) was A/Prof Tan's brainchild, as she wanted to push for person-centred conversations to be a core skillset in the delivery of care. A nationwide multidisciplinary steering committee was set up to provide inputs, and pharmacists were trained by the Ministry of Health (MOH) team on conversations.
As the pharmacist lead for the national AMI-HOPE (Acute Myocardial Infarction Allied Health-Oriented Patient-Centered Digitally Enabled Care) program, A/Prof Tan held the ground for person-centred conversations while integrating the utility of a digital-based post-myocardial infarction care program delivered by specialty-trained collaborative prescriber pharmacists.
As an appointed member of the NUHS Steering Committee for Pharmacogenomics and lead for the Education workstream, she leads the new series of ARPEGxIO (Asia- Pacific Regional Alliance: Implementing Pharmacogenomics In Our Clinical Practice), which is planned to go live in 2023. At the national level, she is an appointed member of the PHARMFORCE Steering Committee, the ACE Appropriate Care Guideline for Hyperlipidaemia and Oral Anticoagulants in Atrial Fibrillation (revision).